WYSK: 07/22/22
This Week: OGT: Tiger Populations; 1. Amazon Medical; 2. January 6; 3. Cyberspace Reality; 4. Zuck/Sandberg Deposition
What you should know from the week of 07/22/22:
---
---
One Good Thing: Tiger Populations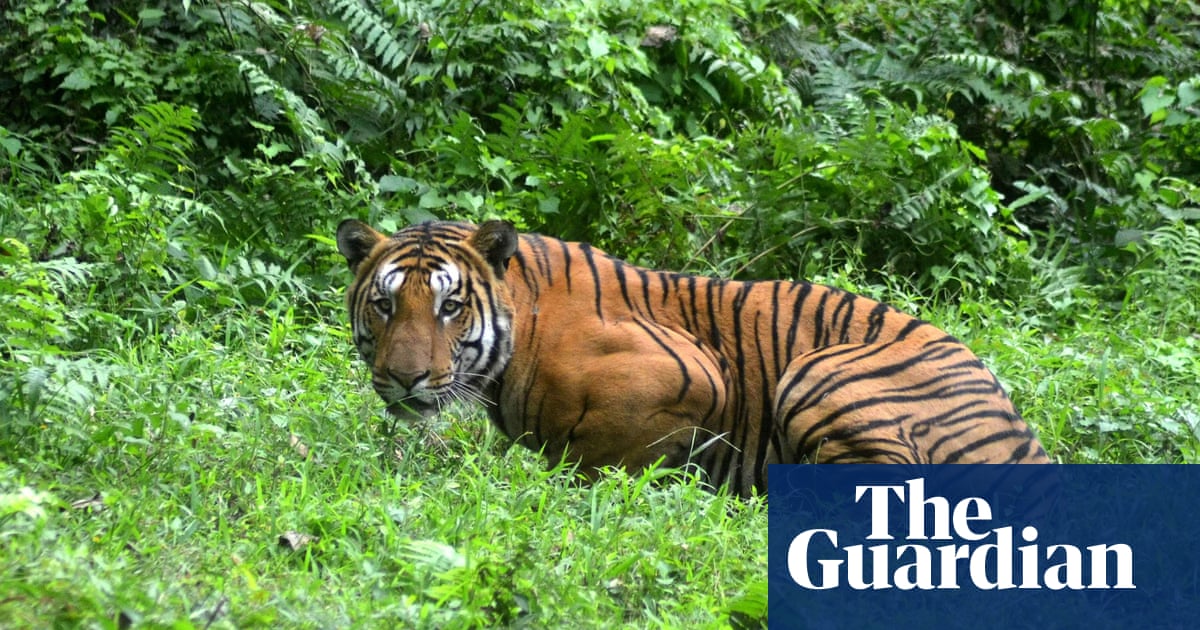 Great news from The Guardian this week, reporting on data from the International Union for Conservation of Nature (IUCN):
There are 40% more tigers in the wild than previously thought, with as many as 5,578 around, though they remain an endangered species, according to a leading conservationist group.
Much of the jump appears to be as a result of better tracking of populations, rather than an actual increase in population size, but it is still very exciting news.
Amazon Medical:
Some ominous news from Shauneen Miranda in NPR this week:
Amazon plans to buy the primary care organization One Medical in a nearly $4 billion deal, adding to the growing list of the tech giant's acquisitions and attempts to expand its reach in the health care industry.
Amazon is a company with massive market power, and already has deep insights into personal information on consumers (earlier this month in an excellent article Shoshana Wodinsky walked through the information Amazon tends to track).
By owning a primary care provider in addition to their existing medical branch of Amazon Pharmacy, this pending acquisition has a high probability of causing harm.
Corey Quinn, the "Gadfly of AWS," walks through some of the potential harms in his twitter thread:  
---
January 6:
Some stunning revelations from this week's hearings, including testimony that the members of the Secret Service detail guarding the Vice President on the 6th believed that they might be killed by the insurrectionists, radioing in final farewells to family members (the clip linked above starts at that testimony).
You should be watching at least some of the January 6 hearings, but if you aren't, you can watch the hearings live from the Committee's website here.
Regardless of your views of Trump, and regardless of whether your mind is already made up on his guilt or innocence, this is one of the most important stories in American history—an allegation that a President attempted a coup to remain in power, violating our Constitution and the fundamental laws that govern our country.
Despite the significance of the January 6 hearings, they appear to be viewed as relatively unimportant by Americans, with inflation being much more top-of-mind for voters.
Democracy and governance are not magically assured in America, and the rights we accept as commonplace ONLY exist because we decide to collectively agree on our laws (and defectors are deterred through punishment). If someone as powerful and influential as a US President can decide to ignore our laws, then our rule of law will dissolve.
---
Cyberspace Reality:
The Council on Foreign Relations released a really good report this week on the current state of "Cyberspace," laying out some foreign policy recommendations for the US.
It is a frank and realistic analysis, and I agree with their findings (some of their findings dovetail nicely with my May 2021 essay on Factionalization). Their chief findings were:
The era of the global internet is over.
U.S. policies promoting an open, global internet have failed, and Washington will be unable to stop or reverse the trend toward fragmentation.
Data is a source of geopolitical power and competition and is seen as central to economic and national security.
The United States has taken itself out of the game on digital trade, and the continued failure to adopt comprehensive privacy and data protection rules at home undercuts Washington's ability to lead abroad.
Increased digitization increases vulnerability, given that nearly every aspect of business and statecraft is exposed to disruption, theft, or manipulation.
Most cyberattacks that violate sovereignty remain below the threshold for the use of force or armed attack. These breaches are generally used for espionage, political advantage, and international statecraft, with the most damaging attacks undermining trust and confidence in social, political, and economic institutions.
Cybercrime is a national security risk, and ransomware attacks on hospitals, schools, businesses, and local governments should be seen as such.
The United States can no longer treat cyber and information operations as two separate domains.
Artificial intelligence (AI) and other new technologies will increase strategic instability.
The United States has failed to impose sufficient costs on attackers.
Norms are more useful in binding friends together than in constraining adversaries.
Indictments and sanctions have been ineffective in stopping state-backed hackers.
---
Zuck/Sandberg Deposition:
Big news from Mitchell Clark in The Verge:
Several top Meta executives, including CEO Mark Zuckerberg, COO Sheryl Sandberg, and the person set to replace Sandberg as COO when she leaves the company later this year, are set to give depositions in a lawsuit about the Cambridge Analytica scandal (via Bloomberg). According to a court document filed earlier this week, Zuckerberg will have to answer questions for up to six hours, while Sandberg could face up to five hours of deposition.
And in Ars Technica's reporting, Ashley Belanger highlights that this deposition is a direct result of Zuckerberg's refusal to testify meaningfully back in 2018 on Facebook's role in the scandal:
In 2018, when Meta CEO Mark Zuckerberg testified for a Senate hearing following the Cambridge Analytica scandal, his most frequent response to questions was some iteration of the evasive phrase "my team will get back to you."
...
"Facebook complains about this follow-up process but it was necessitated by Facebook's designees' inability to testify meaningfully about myriad matters for which they were designated to testify," the plaintiffs say.
Very exciting to see the lawsuit chugging forward, and to see Zuckerberg/Sandberg/Meta/Facebook compelled to be deposed to help discover the truth of Facebook's role in causing harm to consumers.
---
Interest piqued? Disagree? Reach out to me at TwelveTablesBlog [at] protonmail.com with your thoughts.
Photo by Tamara Gak on Unsplash