WYSK: 04/21/2023
This Week: OGT: Eagle dad!; 1. Fox Settlement; 2. Armed Terror; 3. Child Labor; 4. Bard Sources.
What you should know from the week of 04/21/23:
---
---
One Good Thing:
Murphy, a bald eagle at a bird sanctuary in Valley Park, Mo., had been incubating a rock, and his keepers did not have the heart to separate them. He seemed ready when an eaglet needed a dad....
Perhaps it was fate, then, when an orphaned eaglet, just a week or two old, was brought into the sanctuary this month, having survived a fall from a tree during a storm in Ste. Genevieve, Mo., about 60 miles southeast....
The keepers moved tentatively, introducing the eaglet to Murphy's enclosure inside of a small, heated cage that they call a "baby jail." Through the wire, Murphy and the chick, who is known only as "eaglet 23-126," cautiously observed each other...

But Murphy, his rock gone by then, took his role as foster parent seriously. He soon began responding to the chick's peeps, and protecting it.
Fox Settlement: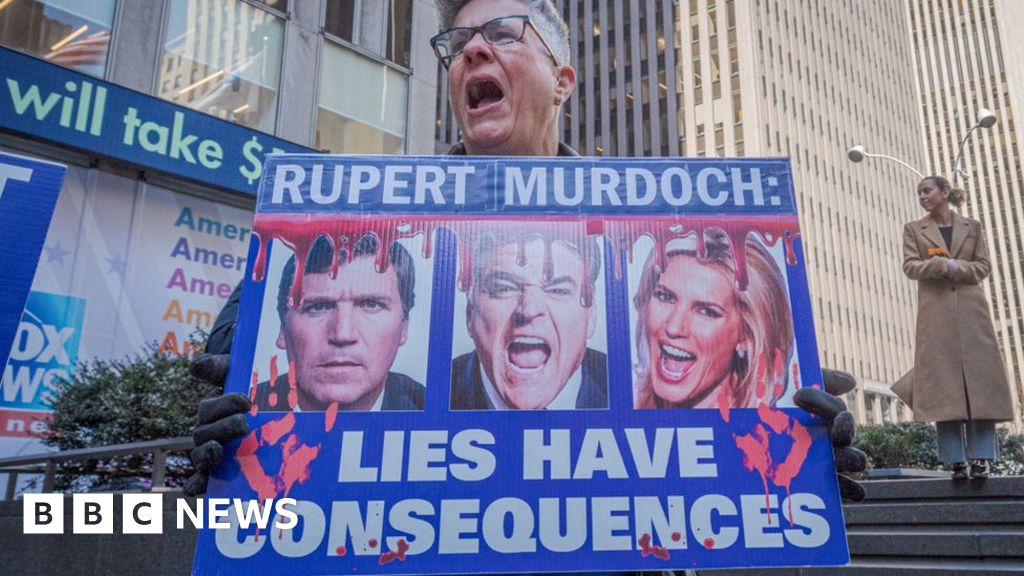 From BBC News, Fox News settled with Dominion Voting Systems over Fox's promulgation of false claims about the 2020 election. Fox still faces a similar lawsuit from Smartmatic (another election company).
At over $787 Million, Reuters reports that it is "the largest amount of money paid to conclude an American media libel case."
The case was significant for its connection to American politics and elections, as well as free speech.
The settlement came after the lawsuit revealed that top Fox employees knew the election fraud claims the network was presenting as true or reasonable, were false or ridiculous. From NPR back in February (and previously in December of 2022):